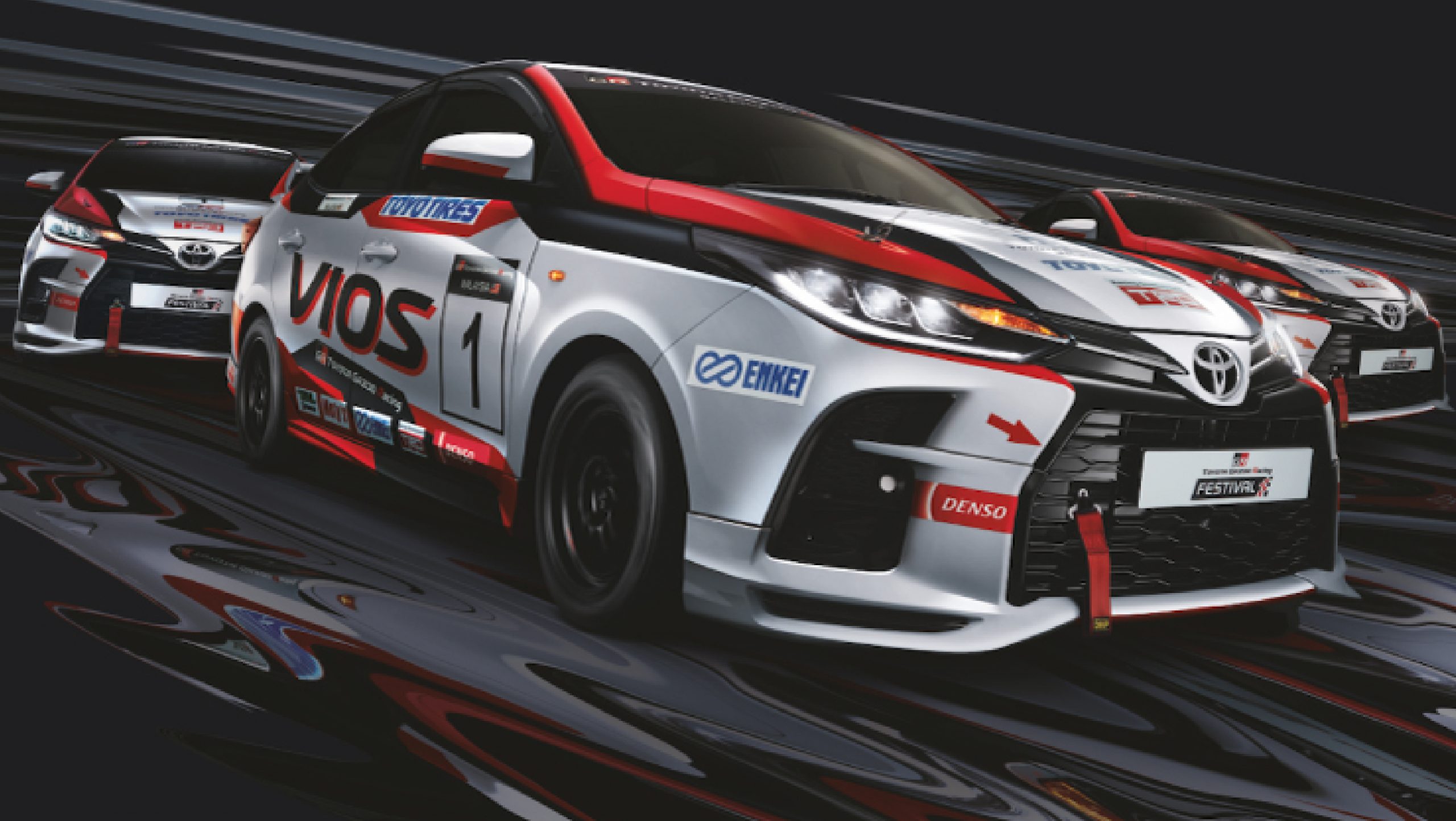 PUSHING THE LIMITS
To race our cars and learn from the toughest challenges to build ever better cars.
In 2016 TOYOTA GAZOO Racing arrived at our shores with the TOYOTA GAZOO Racing Vios Challenge on make race series. The only street racing series in the country with 11 specially constructed street circuits, 22 tantalizing races and after 3 seasons,
We are now proud to present the Vios GR-Sport which is the very first locally-assembled model to proudly wear the GAZOO Racing-Sport badge, a model inspired by and built as a tribute to the success of the Vios Challenge street racing series.